Company |
 independent design for portfolio
Deliverable |
 native ios running application 
The goal of this project was to create an engaging, impactful and well-designed run tracking app.
RUNNR is a running app that tracks your runs and your progress but also provides you with free streaming music depending on the mood, pace, type of run or distance you want to do. RUNNR not only keeps you on track with your progress but also keeps you motivated by providing you with the tunes to keep moving. 

Unanimously users I interviewed stated that they used a running app to track their runs and keep them motivated. They stated that the running screen was the most important screen because it provided them with key running metrics and allowed them to control their music easily.

When thinking about the mood of the app the main imagery that came to my head were retro athletic brands. The solid retro colours, gradients, and geometric shapes combined with the elements of the design inception create a design that is in line with Nike Run Club app but is visually different.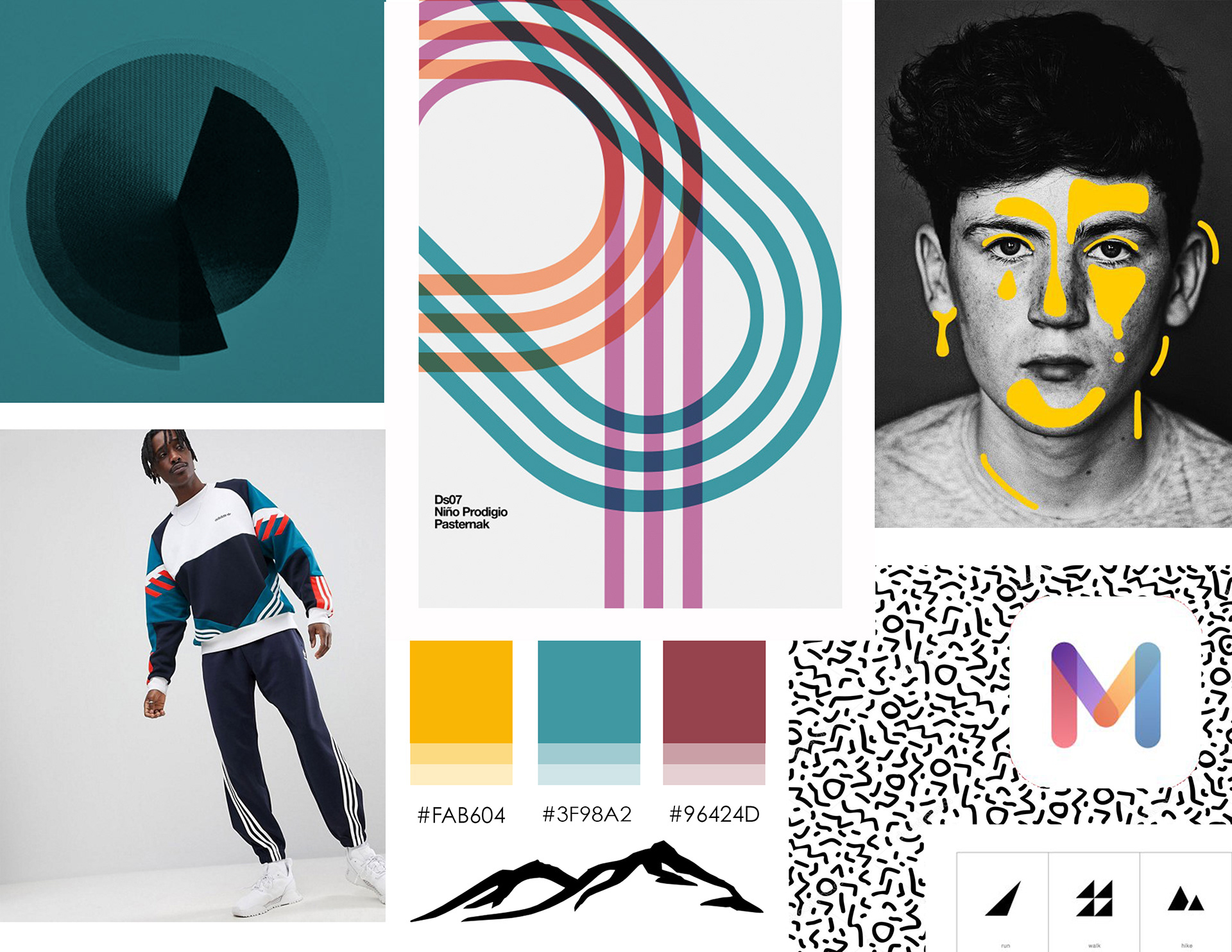 Colour was key when designing the Style Tile and Style Guide. I wanted the user to feel like the app adapted to their selected difficulty of run. In order to do this, I looked at colour psychology again.
Yellow is described as being energetic, so I chose this colour to represent "Power Run" a combination of music set to push you harder than you normally run.
I selected red to represent "Your Run" a pace that you're comfortable with, but also provided a feeling of determination to run your race.
Blue represents stability. I chose this colour to represent "Easy Run". This curation of music is intended to motivate you during a cool down or longer steady runs.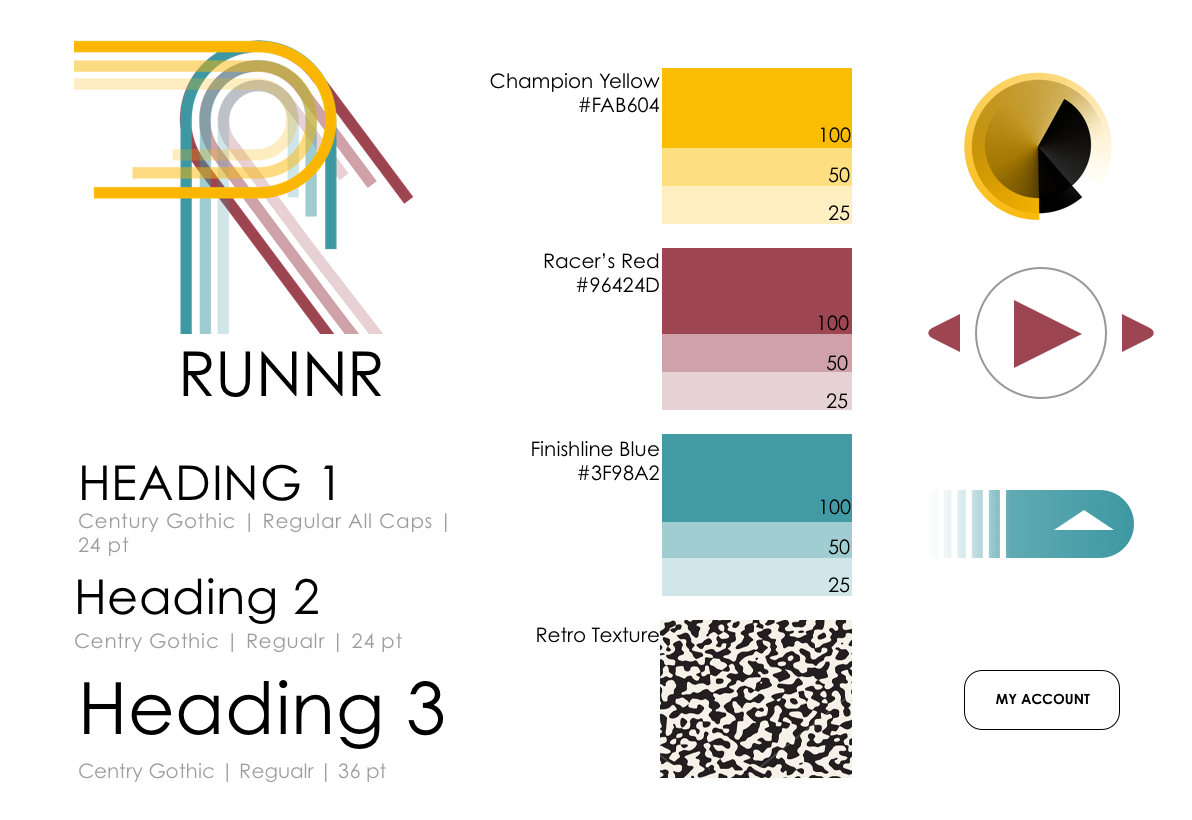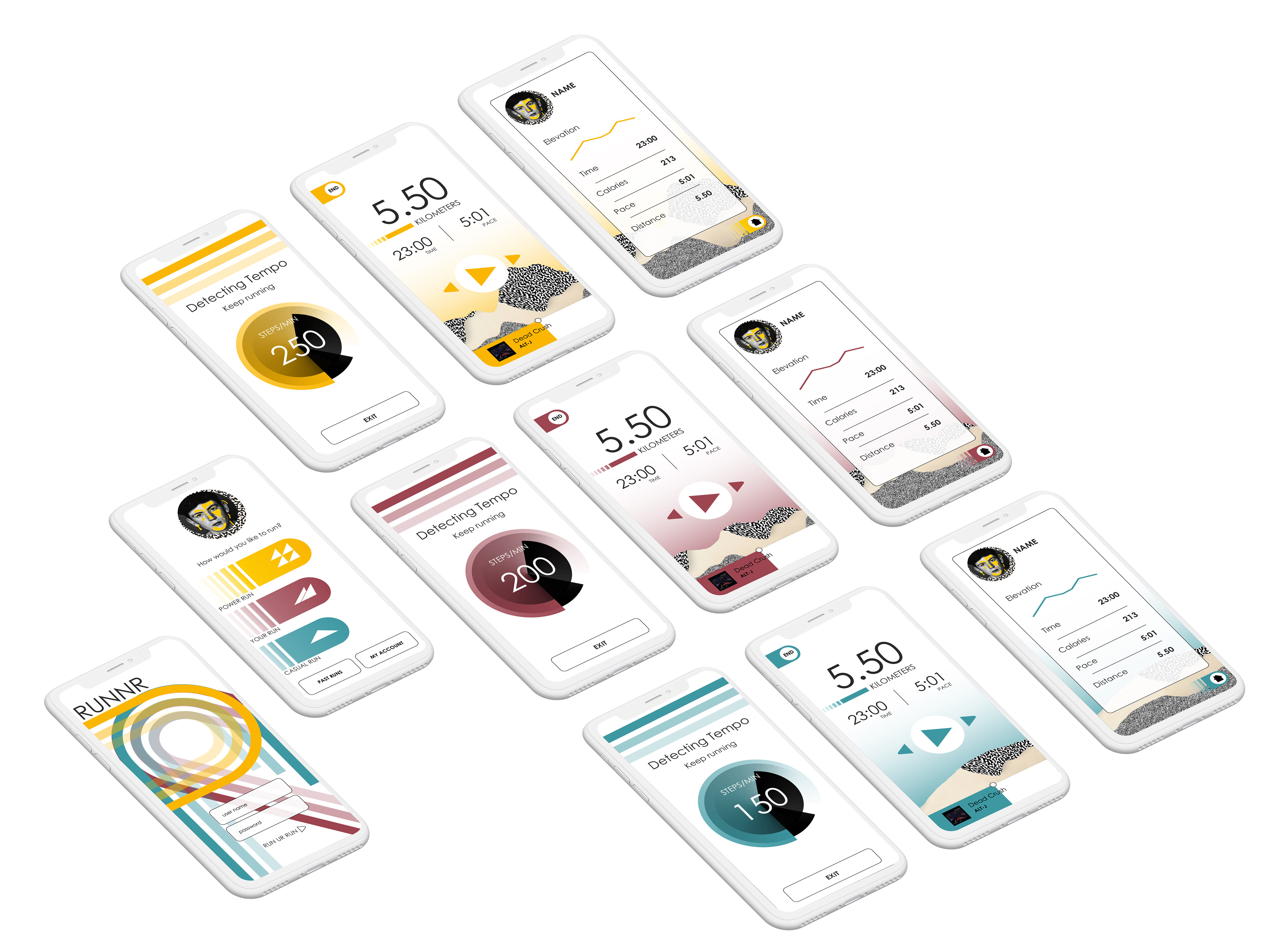 The retro feel is present but isn't over powering and allows the app to still feel current. The primary colour scheme paired with white space executes what I intended allowing the app to feel simple light, inclusive, and easy to use.
I made sure to think out of the box and pay attention to small detail when applying the colour scheme across each run type. Below you can see as the intensity and colour of the selected run changes also do the mountains in the background. I felt this added a subtle variance between the running screens and made the app feel more personal.